Organic Grocery Stores in Centerville Ohio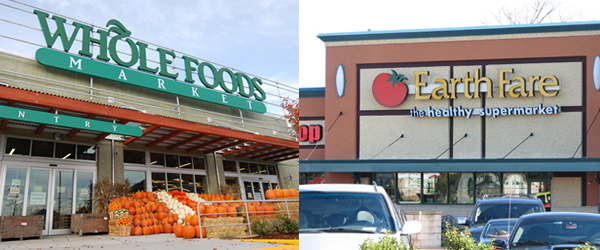 March 15, 2015 | Kelly Nation
It's March 2015, spring has arrived and you're are still hanging on to the idea of getting healthy this year. Well, you are in luck! One way is to eat healthier foods and you can shop for them at Centerville Organic Groceries such as Earth Fare and Whole Foods.
Whole Foods is based out of Austin, Texas. They are building a new store slated to open this spring at the intersection of McEwen Road and Miamisburg-Centerville Road (Ohio 725) in Washington Twp..
The approximately 45,000-square-foot store will be the company's eighth location in Ohio and the first in the Dayton area. Founded in 1980, Whole Foods Market is the nation's top retailer of natural and organic foods. The company currently operates 355 stores in 40 U.S. states, plus the U.K. and Canada. Whole Foods' new location will offer Centerville Washington Township area residents high-quality natural and organic groceries.
Earth Fare is another Centerville Ohio organic grocery located at 101 E. Alex Bell Rd in the Cross Pointe Plaza. Earth Fare has been open for a couple of years and has developed a loyal following of customers. Both organic grocers carry similar, but yet unique items which gives Centerville residents more options when trying to eat healthier in the new year.
As a resident of Washington Township / Centerville area, I am excited for the opening of the new Whole Foods store in Washington Township. So if you are looking to eat healthier this year, then be sure to check out organic groceries in Centerville Ohio.
Eating healthier in Centerville just got easier!
---
---