How Long Does It Take to Buy a Home?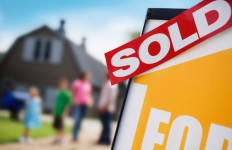 July 2, 2014 | Kelly Nation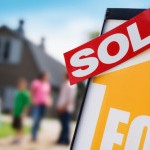 Consumers considering a home purchase often want to get a handle on how it takes to actually buy a home.
The problem is this: it's a surprisingly subjective and multi-layered question. Answers tend to focus on the typical time it takes to close a home loan once you're under contract, which is usually 30 to 45 days.
That's an accurate response, but it's a vantage point that leaves little room between the starting and finish lines. The home-buying journey—from financial preparation and finding the right home to getting under contract and through closing—tends to take a lot longer.
The reality is there is no stock answer on how long it takes to buy a home, mostly because everyone's journey is different. Here is a closer look at some stages and steps that can shape your home-buying timeline.
Building Credit & Savings
Signing a purchase agreement to buy a home is a key step, but it doesn't mean much if you don't have the credit and assets necessary to secure a mortgage.
You might need to spend time burnishing your credit profile or stockpiling savings in order to qualify for a home loan. Credit-score and down payment requirements can vary depending on the lender and the loan type. (Checking your credit scores before you begin your home search can help you determine if you need more time to build your credit. There are various services that allow you to check your credit scores for free, including Credit.com.)
Borrowers looking at a $300,000 home would need at least $15,000 in cash for a minimum down payment on conventional financing (5%) and at least $10,500 for FHA financing (3.5%).
The average conventional borrower in April had a 755 credit score, while the average FHA borrower had a score of 685, according to mortgage software company Ellie Mae.
Paying down debt, correcting mistakes on your credit report and other steps can help boost your score, rapidly in some cases. But some blemishes can take longer to clear up than others.
How long it takes to build that down payment nest egg depends on the borrower and their budget. Scraping together enough cash to simply meet those minimum requirements can take considerable time, especially for first-time buyers.
Finding the Right Home
Last year, homebuyers typically looked at 10 homes over 12 weeks before getting under contract, according to the National Association of Realtors.
But there's no game clock on your home search. You can tour 50 homes over 50 weeks. You can buy the first showing.
It's obviously the most personal part of the process, but it's also a time when perfect can truly be the enemy of good. First-time buyers especially have to learn to balance wants and needs with the realities of their housing market and what they can afford.
That's not always an easy—or quick—lesson to learn.
Loan Processing
For mortgage lenders, the home-buying clock starts once they get a copy of your purchase agreement. From there, work starts on getting the property appraised and all of your financial documentation in order for an underwriter to review.
Like credit and underwriting requirements, appraisal time frames can vary depending on the loan type. For example, most appraisals on VA loans are back within 10 days, but it might take longer in more remote parts of the country.
That 30- to 45-day window from contract to close is a good ballpark for most purchase loans, unless you are trying to buy a short sale (think more like 90 to 120 days). But understand it's not uncommon for underwriters to require additional documents once they begin scrutinizing your loan file.
Borrowers can help speed the process along by returning those documents as quickly as possible. You don't have a ton of control once you are under contract on a home, but this is one key area where your swift action—or lack of it—can have a big impact on your home-buying timeline.
Article courtesy of: Credit.com
---
---