6 Signs of a Neighborhood on the Upswing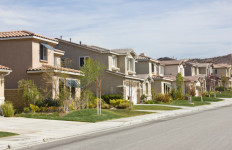 July 2, 2014 | Kelly Nation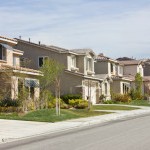 It's hardly surprising potential home buyers often overlook transitional properties in favor prime real estate. Purchasing a home in a neighborhood on the upswing is likely to be more affordable and add value to your quality of life and bottom line over time.
As you go house hunting, keep in mind these six signs of a neighborhood on the upswing to find a great deal:
1. Neat Neighbors
The signs should be immediately apparent—in the form of trimmed lawns, pruned bushes, unbroken fences, nice flowerbeds, well-kept yards, absence of litter on the sidewalk/streets and local committees responsible for the area's upkeep.
2. Quiet Streets
Nothing wreaks havoc on a homeowner's experience more than the noise of traffic, industry or a commercial thoroughfare. If you want to sleep well at night in your new home, make sure your potential residence is located far away from major highways, railroad tracks and airports. In an upswing neighborhood, major road construction or road repair work is generally scheduled at night or at specific times to minimize resident inconvenience.
3. Proximity to Vital Services
The best real estate locations are neighborhoods that provide easy access to these vital services:
• Schools
• Doctors and hospitals
• Public transportation and major highways
• Grocery stores and shopping centers
• Entertainment and recreational facilities
• Safe outdoor parks and nature spots
Your REALTOR® and local media reports may have information about planned commercial and residential development for the area, which could boost the amenities available to the neighborhood.
4. Picture Perfect Views
The view has a major impact on a property's appeal. Indeed, properties facing mountain views, greenbelts, water views and sweeping city views fetch up to 20 percent more in market value over second-rate views or no views at all. High views are worth more than low views, so if you own a penthouse, you could strike gold when you decide to sell.
5. Safe Stats
Everyone wants to live in a low-crime area, and neighborhood safety is an even greater concern for families with children and for single women who live alone. To determine how safe a neighborhood is, do the following:
• Check local crime rates. Also peruse the area's Megan's Law website to see if sex offenders live in the area.
• Look for well-lit roads and sidewalks, as well as working streetlamps that deter crime.
• Walls covered in graffiti can indicate the presence of gangs or a low-income area.
• Private parking spaces in front of the home or in a private garage are safer than parking on the street or in a public garage.
• Safe homes in an upswing neighborhood feature high-end security systems, strong door locks with deadbolts, well-lit driveways and fenced-in gardens.
6. Tips from a Neighborhood Specialist
Real estate agents who have up-to-date, hands-on knowledge of a particular area can be a big help in identifying a good neighborhood. They can provide vital information such as these key tidbits:
• Current home market values
• Appreciation/depreciation trends in the area
• History of the home and of the neighborhood
• Neighborhood amenities
• Neighborhood detractors and hazards
Home prices will fluctuate in any market, but a house in a neighborhood on the upswing is more likely to have hidden value than one in an already-popular area. As the upswing neighborhood grows into something sought-after, your home will attract greater numbers of prospective home buyers when it comes time for resale.
Article courtesty of: Realtor.com
---
---